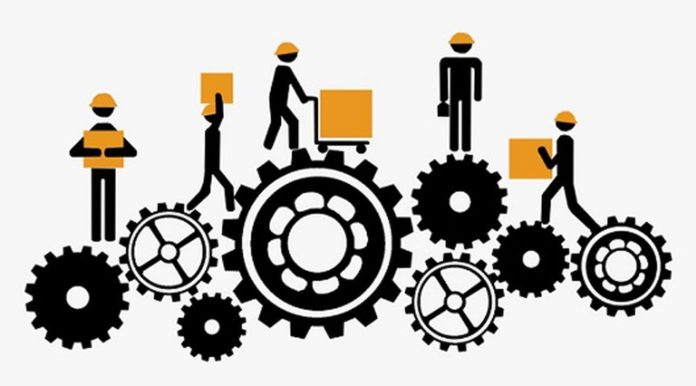 A pool of Indian MSMEs (Ministry of Micro, Small & Medium Enterprises) will now have access to financing thanks to a partnership between Hero Fincorp and the Indian digital supply chain finance platform Cashinvoice. The partnership will address liquidity concerns for the MSME segment as well as supply chain finance products to keep up with the expanding needs of Indian corporations. As long as the stars are in the right place, Hero Fincorp's robust capital base and Cashinvoice's adaptability and technological acumen will let it quickly and deeply infiltrate supply chain finance programs, enabling credit to India's small businesses and liquidity to vendor ecosystems.
Overview Of Hero Fincorp
Hero FinCorp is a Non-Banking Financial Company (NBFC) that was founded by the late Sh. Brijmohan Lall Munjal. It was established in December 1991. Hero Honda FinLease Ltd. was its previous name, but as of July 2011, it started operating as Hero Fincorp Ltd. The company's primary business is the competitive distribution of "hassle-free" corporate and retail loans. It has subsidiaries like Hero Housing Finance Ltd. that provide one of a person's basic requirements, a home. Hero Fincorp Ltd path since its foundation has been fairly amazing, from acquiring stock worth 106 crores in February 2013 to surpassing 5 million satisfied clients in 2020. The company's goal is to grow into a titan of the financial services industry that people can depend on and readily obtain loans. On the other hand, a goal of the company is to be transparent and honest about its business practises in order to build confidence with its lending partners.
Hero Fincorp mostly conducts business in India and the corporate headquarters and operational hub are in New Delhi. Based on the designated loan portfolio, it operates through dealers all over India. Since the dealer network spans all 50 states and UT, this gives the company an advantage in knowing its local target market.
Overview Of Cashinvoice
A digital marketplace called Cashinvoice enables small firms to access supply chain financing. By offering embedded loan products that scale and grow, they provide a technological platform that connects financial institutions, major enterprises, and their MSME supply chain partners to extend working capital. The tools offered by Cashinvoice help organisations speed up transformation, modernise and mobilise the activities of their finance staff, and improve business performance.
The Impact Of Collaboration On The Stock Market
With the use of its digital marketplace for invoice discounting, Cashinvoice works to offer specialised supply chain financing solutions to suppliers and buyers of medium-sized and bigger businesses. Cashinvoice has experienced growth of 103% in Q3FY23 compared to the same period the previous year. The company aims to bridge the credit gap of 20-25 Lakh crores.
"We are constantly looking for ways to enhance the flow of credit within the business ecosystem to ensure an undisturbed supply chain among various stakeholders," said Arun Poojari, CEO and co-founder of Cashinvoice. Some of the formidable challenges faced by MSMEs in India include a lack of adequate financial expertise, complicated regulatory processes, and timely access to MSME funding. For India to succeed in becoming a major economic force, it is crucial to comprehend these difficulties and streamline MSME finance in India. We are overjoyed to have Hero FinCorp, the top NBFC in India, on board to provide financial support as we continue to develop solutions to close India's working cash gap . We want to make it easier for MSMEs to buy INR 10,000 Crores worth of goods in FY24 through this organisation.
"Working cash crunch has been an age-old bottleneck for many corporates and MSMEs. Innovative solutions like supply chain finance are providing tailored solutions to resolve the challenging issue," said Tarul Agarwal, Head of Supply Chain Finance at Hero FinCorp. In order to fill in gaps in the ecosystem, we are pleased to work with Cashinvoice. This partnership will help SMEs and MSMEs who are looking for business loans by streamlining and speeding up the entire process.
What To Expect From This Collaboration?
Dealers will enjoy a hassle-free onboarding, sanctioning, and end-to-end digital financing experience thanks to the digital onboarding procedure. By going beyond conventional bounds and extending loans to tier 2 and tier 3 cities, Cashinvoice is able to continue to deliver financial inclusion in the economy.
It is highly advised to work with a professional stock trader because these trading strategies are intricate and difficult. To avoid making any costly tax or financial mistakes, think about hiring professional help. An online portal called Stockify has a network of qualified stock and financial experts. Here, you can sell ESOPs or buy unlisted shares if you want to make an alternate investment. Our professionals at Stockify will guide you in successful wealth management and stock investment. Check out Hero fincorp unlisted shares details at stckify.