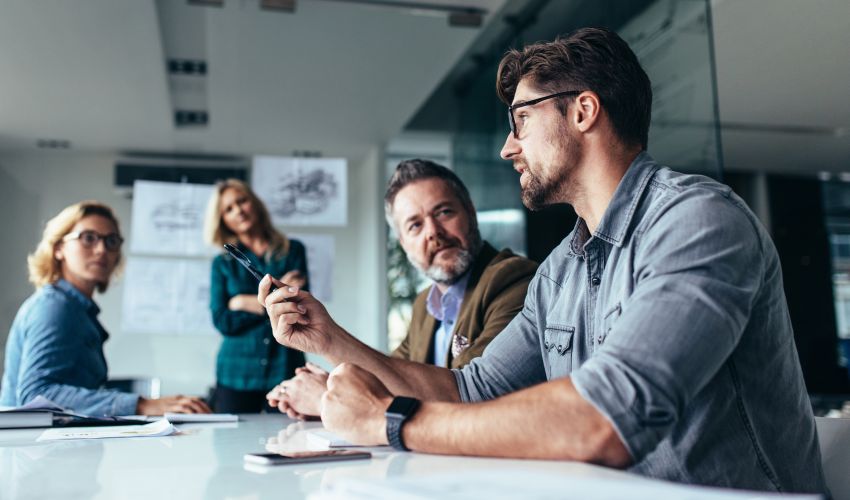 As a technology firm owner, you need to come up with an inspirational brand name, one that is able to evoke the kind of strong images necessary to show your company as a strong brand and its market. A strong brand name has the power to reach out to a large audience quickly and bring in expected results in terms of customers and sales.
No other marketing tool comes close to the kind of impact that can be made by your brand name. By choosing a strong and easily recognizable name for your company, existing consumers can quickly connect with it, new customers will be instantly attracted to it and it will encourage loyalty from all who have purchased from your brand.
The Best Ideas On How To Name Your Tech Start-up
Brand name should be very trendy, modern and also should gel well with the kind of expectations that consumers today have when it comes to naming and how a brand name should sound when they speak it out. Though there are lots of ideas on what you can use to pick a brand name, however in order to get the best one you need to identify it with your company's goal and how it benefits consumers with its products and services.
Before making a list of possible brand names it is vital to write down on paper what your brand will represent in the market. What kind of adjectives is it associated with and what kind of emotions should it bring up in the minds of consumers? It is only after you write down the words associated with these qualities is it possible to proceed with actually selecting a particular brand name.
Today you can find a large number of company name generator software from which an appropriate one can be quickly selected. However, keep in mind that though such tools can give a long list of names, you still need to do the homework. There are many other tasks to be done alongside using such a start-up name generator tool through which you can get the trendiest and most attractive brand name, one that will make consumers instantly notice your brand over its competitors. Here is a look at what they are:
Looking to strong nouns or adjectives that are related to images which best describe the products or service offered by your technology firm
Look into words with meaning similar to your company's products or services and make a list from which you can select an appropriate one
Check up on word combinations and come up with words that are inspiring, attractive and pick up ones that best describe your firm's values
Select names that are easy-to-spell because it helps people to easily identify with your company and they can speak about it easily in a conversation
The name must be short, simple such that if consumers search for it online it should not be too complicated to type out and find what they want
Pick a name that not only indicates the kind of products and services offered by your company currently but which is likely to be offered in the future as well
You should check up if the name selected has a domain name already existing and if so you might want to keep the name but change the extension from .com to .net, .biz or .org
Come up with the name that reflects creativity and an artistic insight because this will make it easy-to-remember and will also instantly strike a chord with the consumer
Check up on your name in various social media sites to find out if it has already been taken by any company so that you get pick a name that is distinct, unique and reflecting your company's values
Before finalising on a particular name it is important to do a trademark research on it so that no other company has taken it up and you alone have rights to it
The name that you pick should be one that reflects exactly what your company offers to consumers so that they can easily identify with it and will remember it whenever the need arises
Various tools that will help you brainstorm on company name ideas to make use of them and come up with innovative, inspiring and interesting names that it will instantly attract attention of the target audience
Look into a general audience feedback by speaking out the name to a stranger or a friend in a public location and find out the reaction else write the name in a piece of paper and show it to company employees and ask their opinion about it.
Though a brand name is selected with a lot of thought, don't stumble into the process of putting many ideas into a single name. Opt for a simple, short, easy-to-say and search name as this will make it memorable to consumers and they will remember it whenever they make a purchase, selecting it easily over other brands in the market.