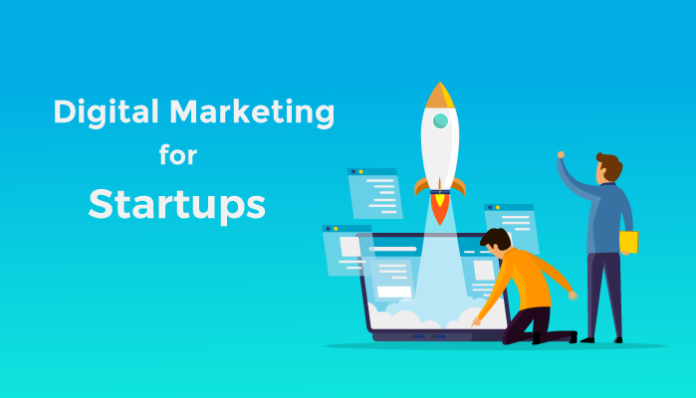 One of the prime needs of any startup is to create brand awareness. Digital marketing provides the ideal platform to establish such awareness. An evergreen digital marketing strategy, search engine optimization, provides a presence for any business online. Moreover, more SEO efforts mean better ranking on search engine results, higher traffic, and wider reach. For startup companies, the following are some key benefits of digital marketing. Listed below are the benefits of SEO for startups.
Inexpensive Customer Research
While big companies spend millions of dollars on marketing research to determine which products and services will resonate with consumers, small companies can benefit from cheaper customer research methods. While you may not be able to afford national surveys and focus groups, you can find the closest competitor to your target market and ask consumers their opinion. In addition to providing valuable insights, talking to consumers can also help you decide if your product or service is actually useful.
Also Read: How a Digital Marketing Agency Can Help Your Business
Focus groups can be particularly helpful to help startups get a better understanding of their target market. Focus groups can reveal problems in a product or service and help to shape current features. Focus groups also help startups fine-tune their product offerings before they even release it to the public. And, you can always hire an outsider to conduct a survey. It can cost as little as $100. You can use the information to improve your product or service.
Public opinion providers are another inexpensive option to collect information about your target market. These online public opinion sites can help you assemble a panel of potential respondents. These groups consist of members of your target customer audience. If you'd like to take part in an online focus group, search for "online focus groups". You can offer incentives to participants, ranging from $5 to $25 per contribution. The payment can be a substantial portion of your marketing budget, but they can be difficult to find.
Online market research is another option, but it can be difficult to find the information and audience that you need. The information you gather online is often based on opinions of individuals, so the quality is questionable. Besides, you may have to pay extra for this service. You could consider using VoIP platforms to interview potential customers. These platforms are cheaper and easier to use than traditional research methods. It can also be a great way to gather a larger quantity of data than you would otherwise have access to.
Also Read: A Review of a Digital Marketing Consultant in Singapore
Engage Clients
As a startup, you need to focus on various things – your product, your finances, your client relationships, and more. Despite the challenges of starting a new business, digital marketing is important for startups to engage clients and grow their business. Here are a few tips to help you make the most of digital marketing for startups. Listed below are three benefits of digital marketing for startups. Read on to learn more about how it works.
Reaching the right audience. In the past, startups relied on TV & radio advertising, which required big budgets and little targeting. Today, thanks to digital marketing tools, startups can reach a much wider audience and grow much faster. By engaging with your clients and creating a positive impression in their minds, you can build a stronger brand and engage your clients. This way, your company can grow quickly and achieve success.
Conversion rate optimization. Many startups mistakenly think that digital marketing doesn't produce leads. However, they neglect to optimize their conversion rates. An effective social media post can attract people to your website, but without optimization, it won't result in a sale. A website conversion form (such as a sign-up button) must be optimized to increase the conversion rate. A small mistake in digital marketing can make a huge impact on the bottom line of a startup.
The ability to track your results. In addition to the ability to target an audience with the right message, digital marketing gives startups an opportunity to discover unknown markets. Using digital marketing for startups allows you to test different demographics, messaging, and more. By using digital marketing, you can determine which demographics are more likely to convert to customers. If you're not sure where to focus your efforts, then you can test different demographics with different versions of your product.
Use Metrics to Drive Success
The first step to using metrics to drive success in digital marketing for startups is evaluating your marketing channels. How are your customers finding you? Do they share the positive and negative experiences they've had with your product? What are the common pitfalls of different marketing channels? Here are some examples of how to measure metrics for startups. A high conversion rate means your product or service is interesting to your users. A low conversion rate means your product or service is uninteresting or difficult to use.
KPIs measure the effectiveness of your marketing efforts across various channels. These channels may include email marketing, newsletters, social media event listings, and online ads. Some of these channels may require separate metrics. The marketing mix determines the types of KPIs you need to track. You can also conduct A/B split tests to test different versions of your emails to see which ones perform better. This way, you can choose which marketing channels work best for your startup.
Another important metric is the cost of acquiring a new customer. While your existing customers were once new customers, you want to know how much you spent to get them. If you're paying per acquisition, consider discount offers, referral fees, and other methods of attracting new customers. Kissmetrics has more information on how to calculate CAC. The bottom line is, digital marketing can help your startup generate sales and revenue.
Metrics for digital marketing for startups vary from one company to another. Some use metrics that measure the number of five-minute plays on their streaming services. These metrics are vital for startups because they can determine the fate of a company. You should be measuring metrics that measure the performance of your marketing efforts to improve your bottom line. For example, a company's five-minute plays could represent the number of unique visitors to its website.
Also Read: ChatGPT and Its Impact on Digital Marketing
Developing the Right Digital Marketing Approach
If you want to see success with your digital marketing campaign, start with a strategy. A good digital marketing strategy is essential for startup success. The right strategy combines various digital marketing channels to bring more traffic and customers. It will help you understand what your audience wants and how to improve conversion rates. After all, you are in business for the future and need to make sure that your startup is ready for the future.
The right approach to digital marketing for startups requires that you go beyond conventional methods. For instance, you don't want to rely solely on social media platforms. Instead, focus on a holistic strategy that integrates paid ads into organic content. This strategy will help you build a loyal customer base. You can also use social media to drive traffic to your website. Another effective digital marketing strategy is SEO. Search engine optimization is essential to boost your rankings and attract targeted traffic.
When developing a digital marketing strategy for your startup, you need to consider the audience you're trying to reach. A successful digital marketing strategy will appeal to your target audience. You must create a brand voice and establish trust with your audience. This can be done by creating content that is relevant to your target audience and implementing an engaging, educational strategy. These strategies will increase your marketing budget and create a cycle of growth for your business.
The goal of your digital marketing strategy is to increase awareness of your startup, while keeping the budget under control. You must understand your customers' needs and their preferences to make your marketing strategy more effective. By implementing the right technology, you can reach a wider audience and build meaningful relationships with your customers. If you're a startup, use technology to track buying behavior and target consumers. The right approach will allow you to reach your target customers and build your brand faster.
A Mobile Optimization Strategy Is a Necessity
The importance of a mobile optimization strategy for a startup cannot be stressed enough. This strategy is crucial to improve rankings in search engines and attract traffic. More users access websites on their mobile devices, and this number is increasing every year. If your website is not optimized for mobile users, these users will likely navigate to another site. By having a mobile-friendly website, you'll be more visible to these visitors and make them return.
As mobile usage grows and becomes more prevalent, small businesses must take action. According to a Social Media Today infographic, over half of e-commerce websites are now visited on a mobile device. Further, over 60% of global consumers access the internet on mobile devices. Additionally, the study found that mobile-only retailers experience increased engagement rates. Furthermore, mobile-friendly websites are 51% more likely to convert visitors into customers.
Businesses should also make sure that their marketing strategy is mobile-friendly. The majority of users today interact with social media on their mobile devices. A solid mobile strategy helps businesses tap into this huge audience and grow their customer base. Despite this, it is important to note that established businesses may not have started out as mobile-first companies. Google and Facebook have both become mobile-first companies. Despite this, startups should consider adopting a mobile-friendly strategy and implementing an agile approach to marketing.
A Mobile Optimization Strategy is essential for startups because mobile users are more likely to abandon a search on a mobile device if it is too complicated or frustrating. This is where a mobile optimization strategy comes in. By eliminating unnecessary friction, mobile users can more easily complete their purchase. Despite its low cost, it is important for startups to consider the impact on the mobile market. And, since it's a relatively inexpensive medium, it's more effective than most other forms of advertising.
Also Read: Learn SEO Basics For Better Ranking